Best sellers
Dark colour, bouquet of raspberry, blackcurrant and cherry. Fruity taste with soft...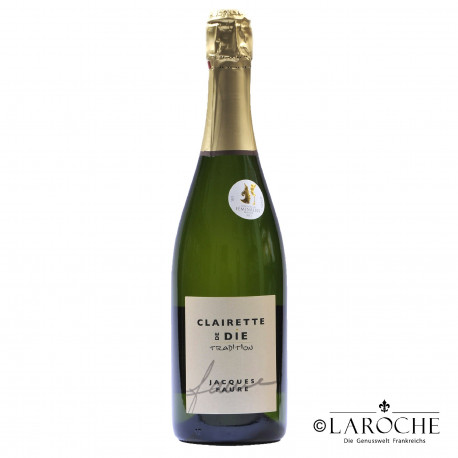 Clairette de Die is a fruity, light and sweet sparkling wine made in the Rhône Valley with the grape Muscat following the traditionnal Méthode Dioise. It is the same used for the spumante d'Asti...
"Wonderful blend of syrah, carignan and grenache with a reddish-black colour. (…) flawless structure with a light wood aroma (…) garrigue,...
This wine has a beautiful deep ruby colour and has a powerful fruity, floral nose. The attack is frank and lively when the wine is young,...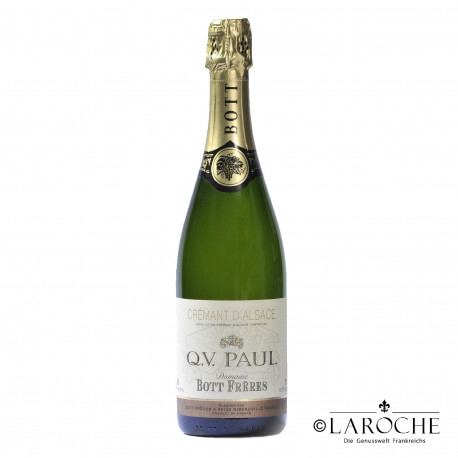 Small, elegant and lasting bubbles, flowery and fruity nose with notes of ripe apricots and mirabelles, a lively and refreshing attack with subtle hints of peach.  In the mouth it is...
The Pinot Noir is the only grape-variety used to produce the Rosé Crémants of Alsace which are so charming and delicate. A dry and gently fruity wine with harmonious foam, it produces notes of...
Hearty wine, elegant tannins, pine resin and roasted flavour; goes well with game.
Beautiful light gloden robe, very luminous. The nose: honey, beeswax and white flowers (acacia) aromas The mouth is rich and well covered with floral and honey notes and a vanilla...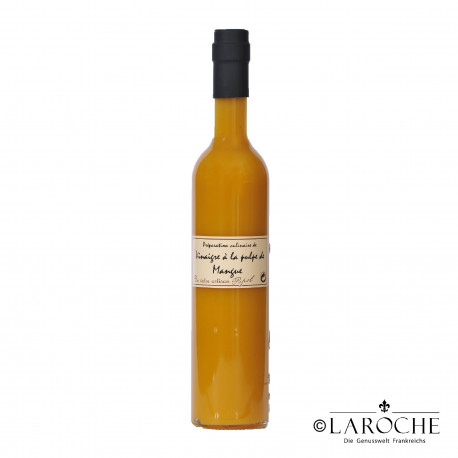 This vinegar with mango pulp will give an unprecedented fruity and exotic flavour to your fish and chicken dishes!
Bright red colour; it's a light and supple wine dominated by small red fruits as raspberry and Morello cherry. Moderately tannic but rich...
This product is the result of the subtle marriage of freshly pressed apple cider and Calvados that has been aged for one year. Afterward, it is aged in oak barrels for several years,...
Dense colour, bouquet of warming black fruit in brandy notes, with nuances of liquorice....
The wine is complex, concentrated and long in the mouth, with a finish which just doesn't finish. The wine's dense structure is masterfully...
This vinegar with raspberry pulp with his intense and fruity raspberry aroma will give both your salty and sweet dishes a wonderful and special note!
Price
€7.65
Regular price
-10%
€8.50
The Claret wine of Château La Bretonnière has the body of a light red primeur wine and the fruity aroma of a rosé. The nose is very intense...
This vinegar with tomato and red pepper pulp with chilli from Espelette is the ideal condiment to give a spicy taste to all your meat dishes!
Price
€5.18
Regular price
-25%
€6.90
The nose is beautifully aromatic and fresh evoking ripe peach, apricot and grape nuances; the fortification is first class, the wine is...