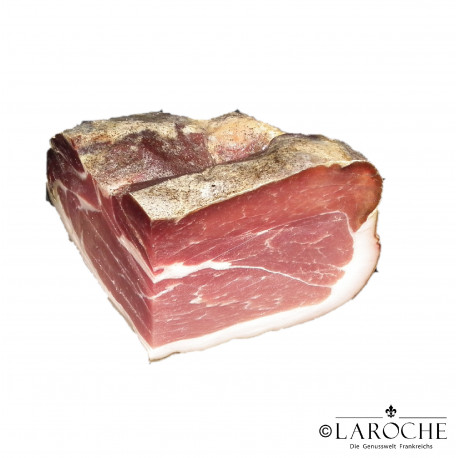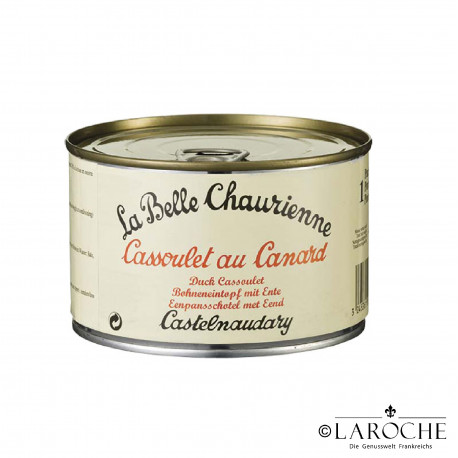 Enjoy this delicious duck cassoulet simmered in the traditional way and widely appreciated by consumers. The beans used, real beans, will reveal their incomparable flavour and melting.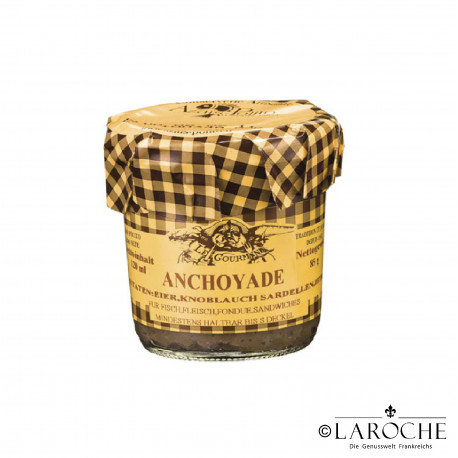 Typical anchovi sauce from the sunny South of France, the perfect spread for your aperitive!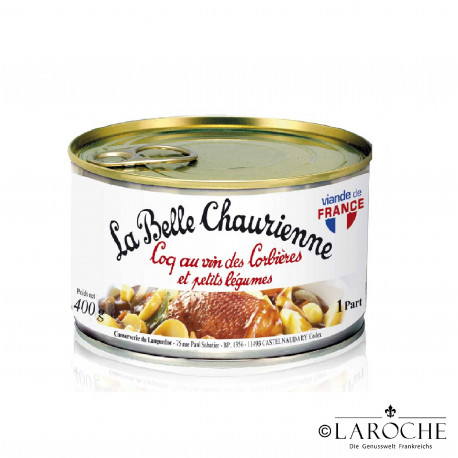 This authentic South-Western recipe simmered with a sauce of AOC Corbières red wine and small vegetables will delight your taste buds.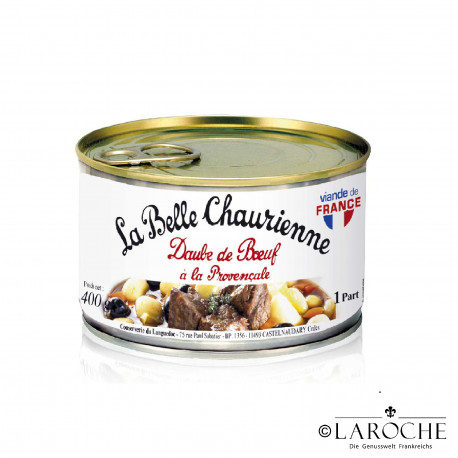 Traditional dish typical of Provence, simmered with delicious pieces of beef accompanied by small vegetables, to be enjoyed without moderation.
Full-bodied, present tannins, red berries, liquorice; with duck.
Discover this traditional Burgundian dish, cooked with generous pieces of beef in a red wine sauce with small vegetables.
Enjoy this delicious veal blanquette with its melting potatoes, which can be heated up in just a few minutes.
Try lentils with Toulouse sausages, an essential dish in the gastronomy of the South West. This recipe, made with carefully selected melting lentils and real Label Rouge Toulouse sausages, will...
Delicious lentils cooked with tomato and garlic, carefully selected pieces of pork: here is the Petit Salé aux lentilles de la Belle Chaurienne.
Spicy on the nose, red fruits, fine vanilla note; with beef.
Fruit and honey aromas, delicate and gentle on the palate; with cheese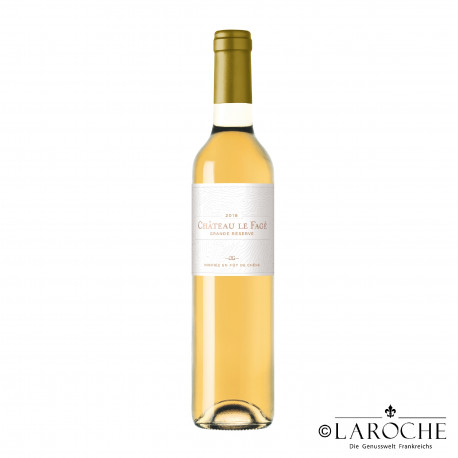 Lively attack, citrus fruit, candied apricot; with foie gras.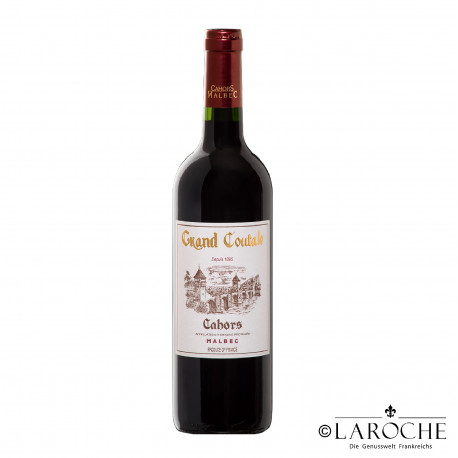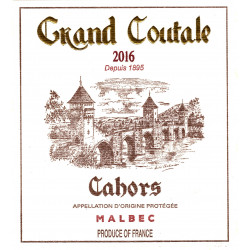 Wood, melted tannins, long finish; with sheep cheese.