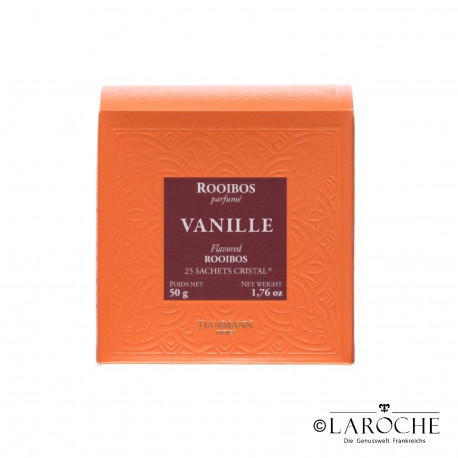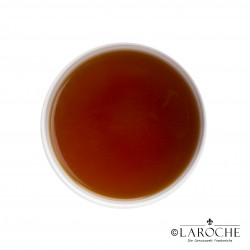 Price
€9.00
Regular price
-25%
€12.00
The sweetness of vanilla combined with the slightly sweet and honey-like liquor of rooibos, a round and mellow cup. A real treat! Best before 05/2020
A cherry, strawberry, raspberry, caramel and vanilla flavoured tea.
A Gunpowder green tea, mint leaves and a natural mint aroma give this very aromatic blend incredible power and freshness. An iconic welcoming tea for the Berber people, it is...
Green tea scented with blood orange essential oil. A fresh and vegetal infusion with pleasantly tangy fruity notes.
Gunpowder to the Westerners, or more poetically "tea pearls" for the Chinese, this lively and astringent tea makes a fresh, thirst-quenching cup of tea. This tea is traditionally...
A blend of black teas with the delicious aroma of caramelized baked apple livened up with a hint of maraschino. The flavour of deliciously prepared stewed...
Among China's most celebrated flower tea compositions, this jasmine tea provides a beautiful balance between a full-bodied green tea and the white flower's sweet and delicate...
A blend of black teas bringing together aromas of poppy, biscuit and marzipan in a delicious, gourmet recipe. A sprinkling of flower petals adds extra magic… ...
Price
€9.75
Regular price
-25%
€13.00
Here the South African plant rooibos mingles with the acidulous flavour of citrus fruits. Both mild and lively, containing no theine, it is an ideal...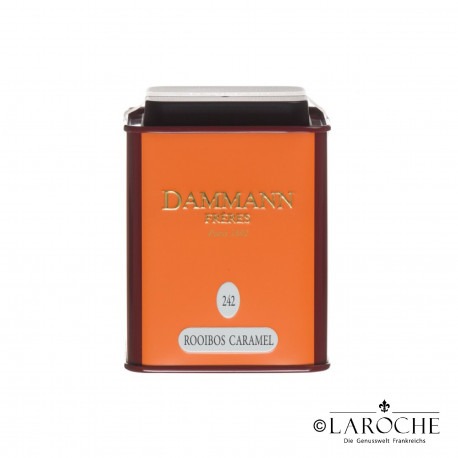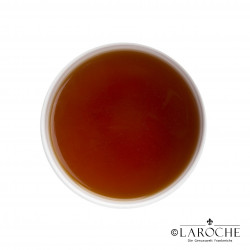 Price
€9.75
Regular price
-25%
€13.00
A rooibos tea scented with caramel toffee flavours. A throw-back to the sweet treats and candies of our childhood. Parents and kids will both love...
Price
€10.58
Regular price
-25%
€14.10
The Yunnan province almost exclusively produces black and dark teas. Nonetheless, it is in this region that this delicate green tea is harvested. Its dark green leaves produce a...
Price
€10.58
Regular price
-25%
€14.10
One of the few teas that unites strength and flavour without any bitterness. A tea you can drink with our without milk, ideal cup for the morning. Best before...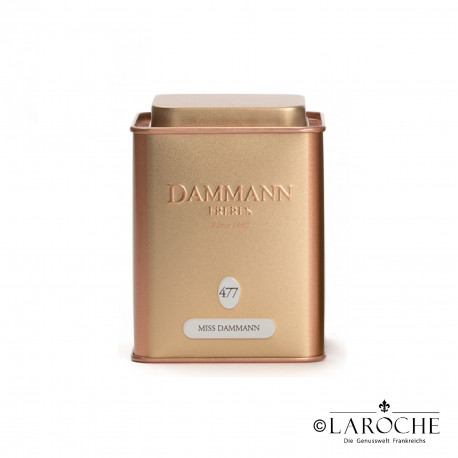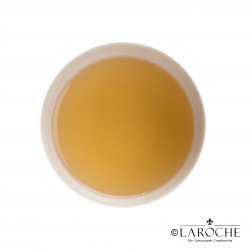 Price
€13.13
Regular price
-25%
€17.50
Spirited and spicy like a Parisian mademoiselle, Miss Dammann combines green tea and ginger with the fruity, tangy scents of lemon and passion fruit. A fresh and lively...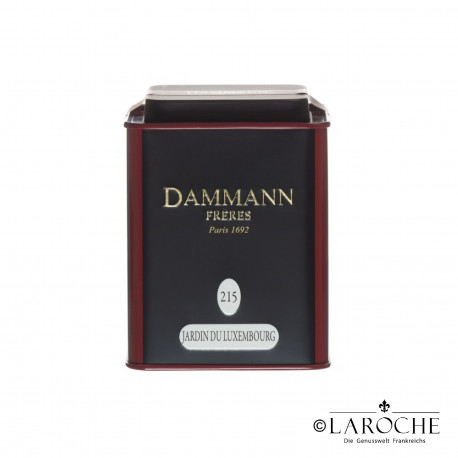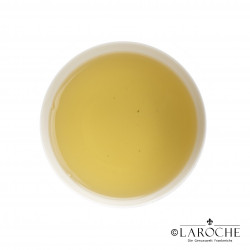 Price
€13.95
Regular price
-25%
€18.60
Fabulously floral, the combination of green Oolong with a bouquet of hawthorn, aloe vera, rose, jasmine, plum blossom and acacia create a tea that is elegant and appealing with a...
Price
€13.95
Regular price
-25%
€18.60
The delicacy of this white tea is blended with the subtle scent of rose and the fruity flavours of apricot and passion fruit. A deliciously well-balanced blend for a fresh...
Price
€14.78
Regular price
-25%
€19.70
The fruity and floral notes of a lightly oxidized Oolong tea with vegetal freshness are paired with a bouquet of aromas, combining the finesse of sakura and peach blossom with the...
Price
€15.68
Regular price
-25%
€20.90
This summer tea of Darjeeling harvested on the Himalayan foothills, gives an amber-coloured liquor wit h a delicate taste of ripe fruit. A tea to be enjoyed throughout the...