90-92/100
A very open, ravishing, quite precocious bouquet with ripe black cherries, fresh dates and crème de cassis that gain intensity in the glass. (...) quite tensile tannin, a crisp line of acidity, moderate depth in the mouth and a gentle grip. There is a touch of tarriness and cracked black pepper towards the finish with very good length.
www.erobertparker.com
Neil Martin
Grapey with black licorice and mineral character. Medium-bodied, with well-integrated tannins and a medium long finish. Well done for the vintage.
Wine Spectator (3 April 2003) - 89-91
Very elegant, fruity wine with notes of sweet spices. Fine, silky tannins.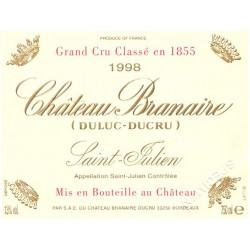 The deep garnet-purple colored 2018 Branaire-Ducru begins just a tad reduced with broody tar, rubber and fried herbs scents giving way to a fragrant core of warm cassis, blackberry pie and blueberry coulis with touches of smoked meats and tobacco. Full-bodied, firm and rugged in the mouth with brawny, muscular fruit and a sturdy frame of grainy tannins, it finishes long and savory.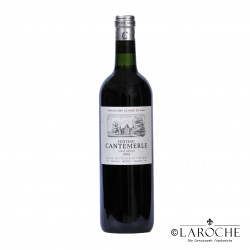 A deep ruby color and aromas lightly highlighting vanilla. In the mouth the wine is all softness and generosity. This is a classic vintage, soft and supple, full of charm. The palate is predominated by fruit like strawberry and red currant, which evolve to subtle game flavors on the finish. This wine is characterized by an upfront purity and finesse.
The red Château Carbonnieux is the smooth result of an excellent blending of grape varieties from this region. The tannins are well balanced and silky in harmony with red fruits (blackcurrant, blackberry, cherry…) and reveal toasted notes from ageing in the finest quality French oak barrels.
Its dense ruby/purple color is followed by an earthy nose dominated by black currants and toasty, smoky oak. Medium to full-bodied with relatively high tannin, decent acidity, and a fine finish, it should be at its best between 2014-2030.
Outstanding wine thanks to its fatness, its texture and its powerfull tannins. This vintage has a remarkable style and purity.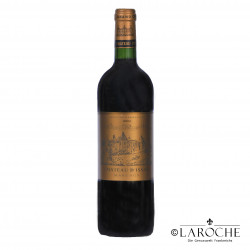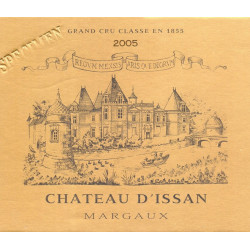 Lovely floral fruit, elegant freshness and natural depth – a true taste of Margaux from this historic château.