The Grand Vin boasts suave, powerful tannins with more precision than in the vintages 2006 and 2008, although not as much as the mythical 2009 and 2010. This remarkable vintage can be considered among the property's greatest success. It will charm you with its elegance, depth and balance. Undoubtedly a vintage to be aged longer than the three previous vintages.
Strong colour. Very floral, vivid nose, light, well-integrated woodiness. The palate is fresh, elegant and complex with a lively, slightly spicy finish, and some notes of exotic fruit. Excellent length.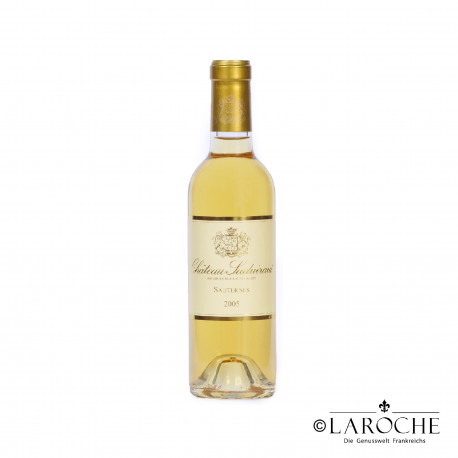 A lucid amber hue. A rather muted nose: honey, a touch of marmalade, quince. Not much lift, touch of undergrowth. The palate is well-balanced, a little bit of heat. Reminds me of a Barsac. Still quite tight, apricot, orange zest, ginger. Burnt sugar on the spirity finish.
The robe is silky with an average intensity and a beautiful cherry red colour. The nose is very expressive and concentrated, slightly sweet and woody, with a mixture of red fruit aromas, raspberry, and morello cherry. The palate is powerful and racy, combining suppleness and tight tannins. With a beautiful length in the mouth, this is a well balanced and accessible wine.
"(…) Deep garnet-purple in color, it has an earthy/meaty nose with a core of black plums and blackberries plus touches of eucalypt and anise. The medium-bodied palate is just a little lean and chewy with an earthy finish." WA 91 (The Wine Advocate)
60% Cabernet Sauvignon, 27% Merlot, 7% Petit Verdot, 6% Cabernet Franc
This wine, with a opaque purple colour, is very full, sweet and spicy on the nose. The mouth is all in structured, dense and full-bodied with powerful tannins. Very ambitious.
(...) the 2017 Pedesclaux is medium to deep garnet-purple in colour. The nose reveals a stunning perfume of wilted roses, lilacs and Ceylon tea, over a core of kirsch, raspberry pie and warm blackberries plus touches of garrigue and pencil shavings. Medium-bodied, fresh and fragrant in the mouth, it has soft, easy-going tannins and a compelling iron ore note on the finish. robertparker.com
Deep and intense colour. Generous and fresh nose of ripe fruits. Red and
black berries mixed with lightly peppery spices. Menthol and liquorice.
Immediate fruit and freshness on the palate. Full-bodied wine with structuring ripe and supple tannins without hiding finesse and complexity. Nice acidity gives tension and freshness. Very long class finish.
Deep ruby; its complex nose offers a great intensity of red fruits (raspberry, strawberry and cherry) when it is young then dark fruits (blackcurrant, blackberry) after few years. In the mouth, you can find some spicy notes as pepper and nutmeg when it starts to be aged.