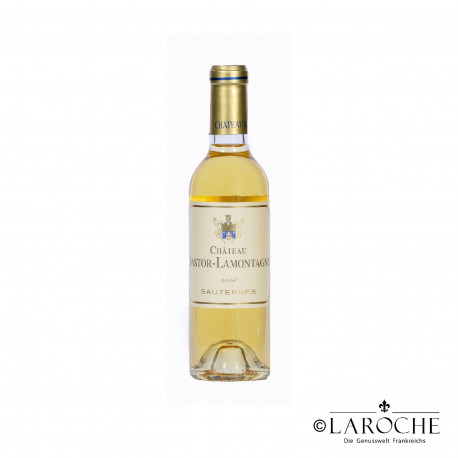 "Pale lemon-gold colored, the 2018 Bastor-Lamontagne opens with provocative lemon marmalade, musk perfume and orange blossoms scents with hints of fresh ginger and spice cake. The palate offers mouth-coating citrus and spice flavors with a silken texture and balanced freshness, finishing savory." robertparker.com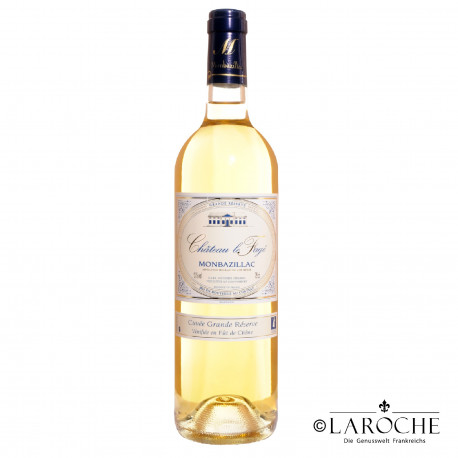 Price
€13.52
Regular price
-15%
€15.90
Price
€14.37
Regular price
-15%
€16.90
The fruity nose is typical of a Chardonnay which reached a perfect maturity. The pearl is extremely fine and smooth and the acidity barely perceptible. This Champagne is a real pleasure in ths mouth and especially stands out because of its lack of bitterness. A really good price/quality ratio.

Price
€17.77
Regular price
-15%
€20.90
Price
€18.28
Regular price
-15%
€21.50
Price
€18.62
Regular price
-15%
€21.90
The 2017 la Tour Blanche gives up pronounced lime cordial, grapefruit and apricot preserves notes with orange blossoms, ginger and candied peel. The palate offers wonderful concentration, silken texture and bold freshness, finishing with fantastic length. robertparker.com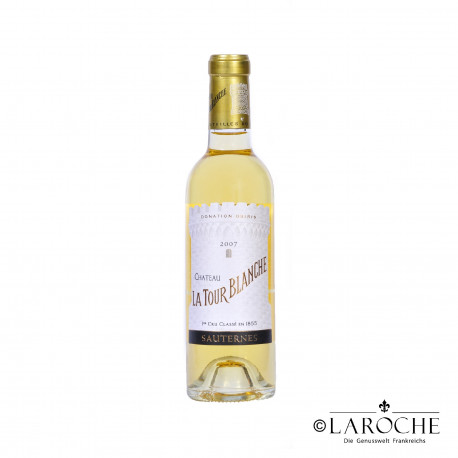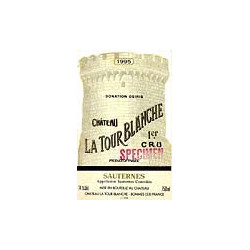 Pale to medium lemon-gold colored, the 2018 la Tour Blanche is a little reticent to begin, opening out to notes of honeydew melon, nectarines and baked apples with touches of lightly browned toast, allspice and powdered ginger. The palate features loads of zip and zing with bags of freshness to counter the rich fruit, finishing on a lingering gingery note.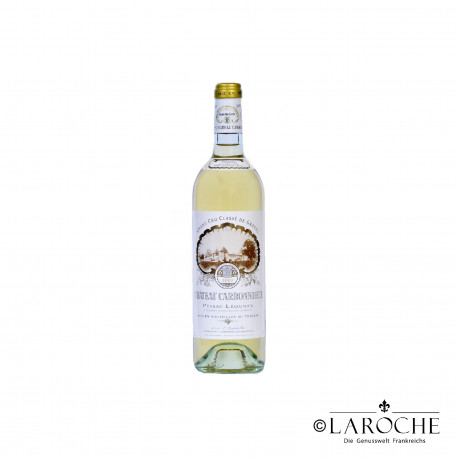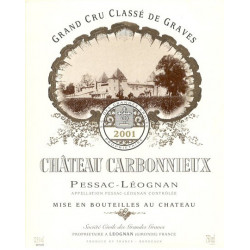 Price
€20.40
Regular price
-15%
€24.00
The Château Tour Léognan White is a wine for pleasure, a blend characterized by the Sauvignon which confers on it a dynamic blend of citrus notes and a full and elegant palate, all well balanced by the round, rich texture of the Semillon.
Price
€20.83
Regular price
-15%
€24.50
The 2017 Guiraud opens with subtle notions of crushed rocks, wild fungi and fragrant earth leading to a profound core of orange marmalade, crystalized lemon peel, dried pineapple and paraffin wax. The rich, opulent, wonderfully exotic palate delivers soft acidity and loads of spicy sparks, finishing with great length and depth. robertparker.com
Price
€21.17
Regular price
-15%
€24.90
Price
€22.87
Regular price
-15%
€26.90
The red Château Carbonnieux is the smooth result of an excellent blending of grape varieties from this region. The tannins are well balanced and silky in harmony with red fruits (blackcurrant, blackberry, cherry…) and reveal toasted notes from ageing in the finest quality French oak barrels.
Price
€23.38
Regular price
-15%
€27.50
Delectable bouquet of honey and white flowers. The palate has a crisp entry, a good level of botrytis with racy acidity. Very harmonious with notes of tangerine, honey and a touch of apricot on the mid-palate. Nice fatness to it and impressive length. Excellent.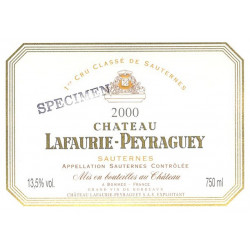 The 2018 Lafaurie-Peyraguey is pale lemon-gold colored and bursts from the glass with vibrant notes of grapefruit, fresh pineapple, mango and guava plus nuances of lemongrass, crushed rocks and allspice. The palate has plenty of spring in its step with energetic citrus and tropical fruit layers, finishing long and zesty.
Price
€23.80
Regular price
-15%
€28.00
Chalk dust, almond and a touch of peach emerging after some time in glass. The palate is fresh with good weight and good level of botrytis. Notes of honey and quince with good fresh acidity. Floral, peachy finish. A very attractive Sauternes.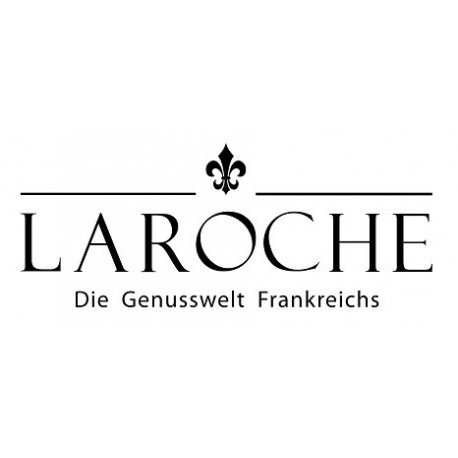 Price
€26.21
Regular price
-15%
€30.83
The chequer (Sorbus torminalis) is a little oval berry, greenish to brown with small white dots when mature. The chequer brandy is a typical Alsatian speciality, characterized by its pistachio and almond flavour. Chequer brandy is an exceptional brandy as the output of the production is very low.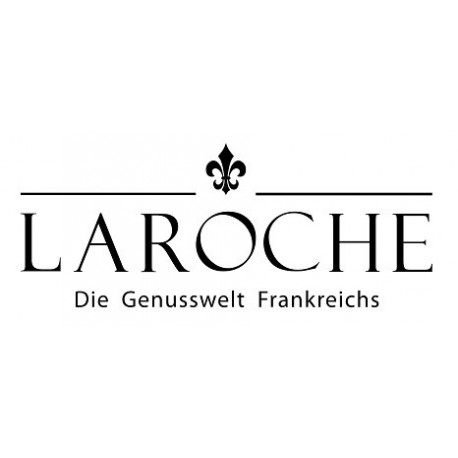 Price
€26.35
Regular price
-15%
€31.00
The geographical designation "Framboise d'Alsace" requires the use of raspberries only from the variety Rubus idaeus L.. The brand has an intense but fine raspberry aroma with a long finish.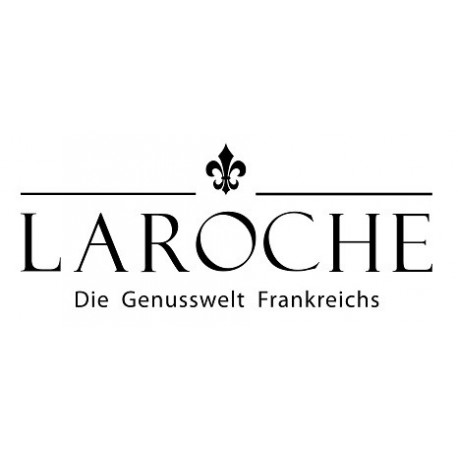 Price
€26.35
Regular price
-15%
€31.00
The Williams Pear is one of the most widely spread pear varieties. The Williams Pear brandy is characterized by its fruity taste and its floral aroma.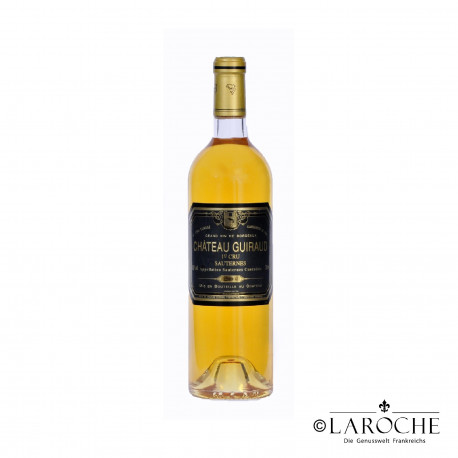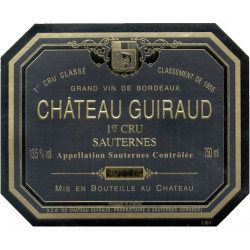 Price
€27.12
Regular price
-15%
€31.90
Lovely rounded honeyed, slightly buttery nose with touches of white peach and white flowers. Very well balanced, great tension and weight in the middle. Honeyed fruits, mango, peach, a touch of brioche and quince. Complex and displaying some admirable levels of botrytis, the finish is viscous and very focused. Great length. Superb!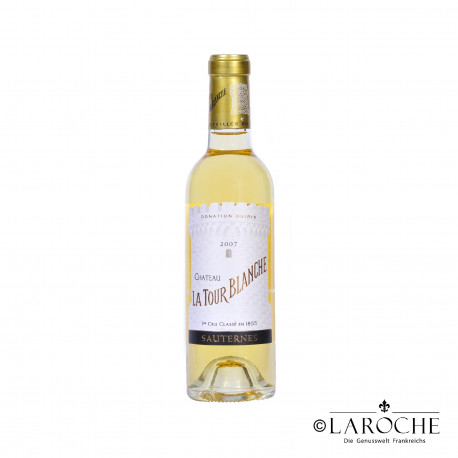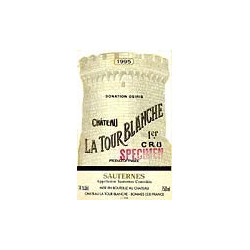 Price
€27.12
Regular price
-15%
€31.90
Price
€27.97
Regular price
-15%
€32.90
Two varieties of elder are used for elder brandy: black elder (Sambucus nigra L.) and red-berried elder (Sambucus racemosa L.). The brandy, rich in flavours and with a subtle bitter taste, is surely a very uncommon one.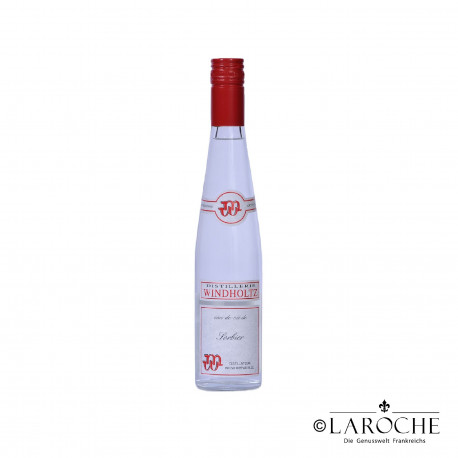 Price
€28.90
Regular price
-15%
€34.00
Sorb (Sorbus aucuparia) is a little round fruit, scarlet in colour. Sorb brand develops fine notes of bitter almond and has a long-lasting, distinctive and intense aroma in the finish. Due to the complex production and the low output, sorb brand is a rare speciality among fruit brandies.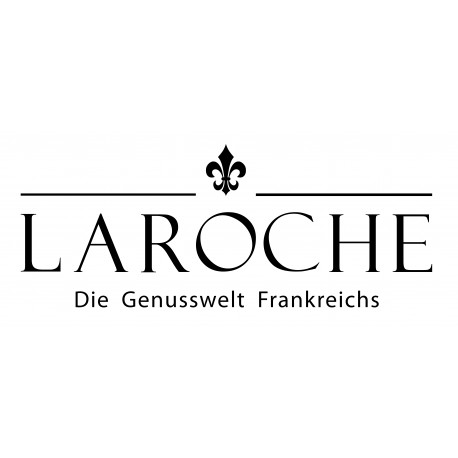 Price
€30.60
Regular price
-15%
€36.00
Wild raspberries grow in the forests and differ from usual raspberries by their smaller size and the less sweet taste. However, they have this intense fruity taste you will find again in this excellent wild raspberry brandy.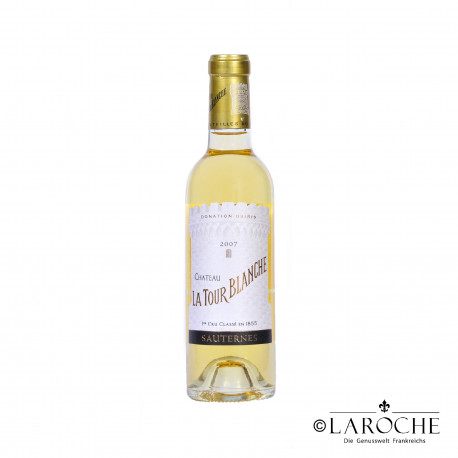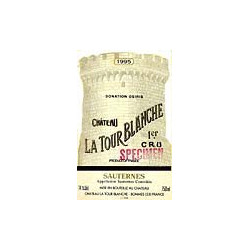 Price
€31.03
Regular price
-15%
€36.50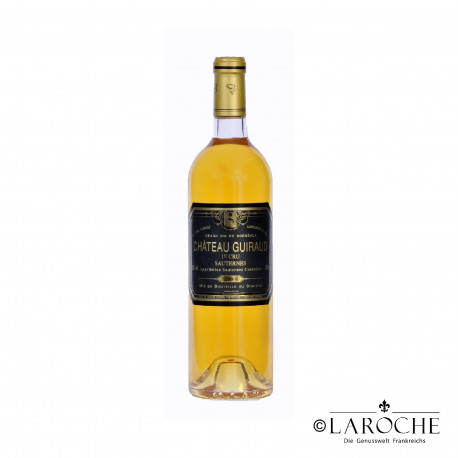 Price
€31.37
Regular price
-15%
€36.90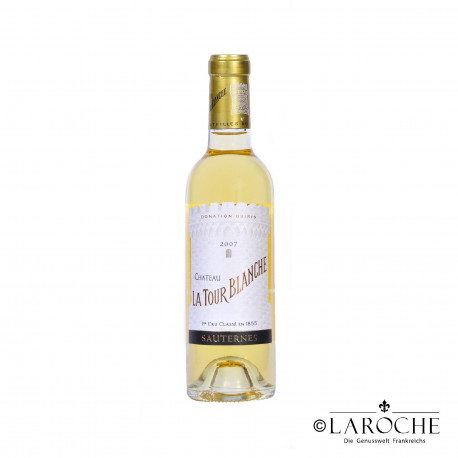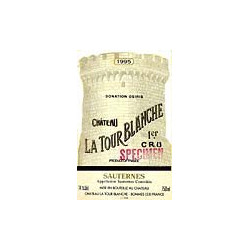 Price
€31.88
Regular price
-15%
€37.50
Price
€33.92
Regular price
-15%
€39.90
Price
€34.77
Regular price
-15%
€40.90
Beautiful intense golden colour. Pleasantly fresh bouquet, with jammy notes and candied fruit (apricots, figs). Round and smooth on the palate, with candied notes and a long finish.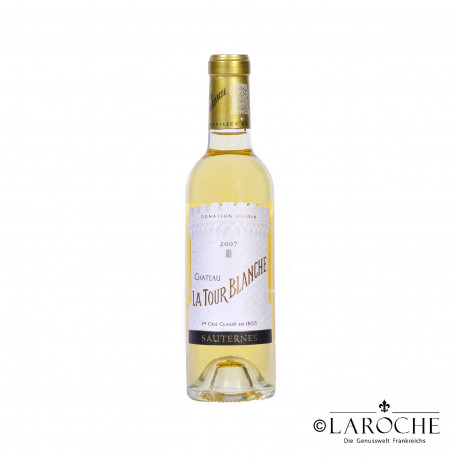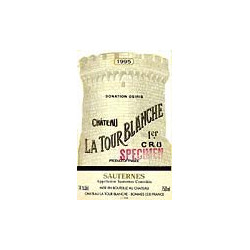 Price
€37.83
Regular price
-15%
€44.50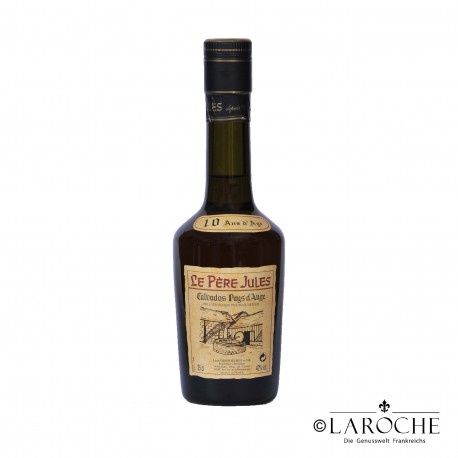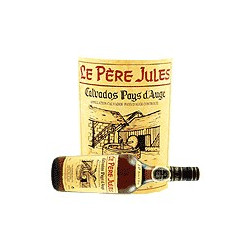 Price
€38.25
Regular price
-15%
€45.00
Price
€43.27
Regular price
-15%
€50.90
Strong colour. Very floral, vivid nose, light, well-integrated woodiness. The palate is fresh, elegant and complex with a lively, slightly spicy finish, and some notes of exotic fruit. Excellent length.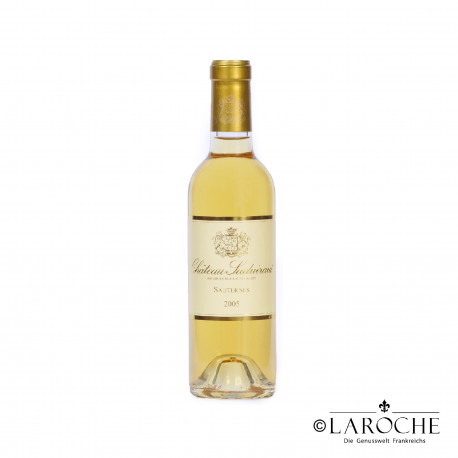 Price
€44.20
Regular price
-15%
€52.00
A lucid amber hue. A rather muted nose: honey, a touch of marmalade, quince. Not much lift, touch of undergrowth. The palate is well-balanced, a little bit of heat. Reminds me of a Barsac. Still quite tight, apricot, orange zest, ginger. Burnt sugar on the spirity finish.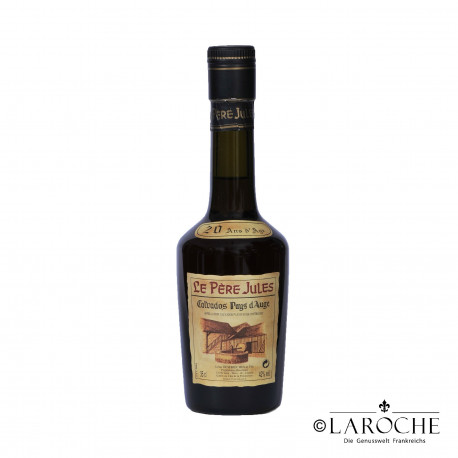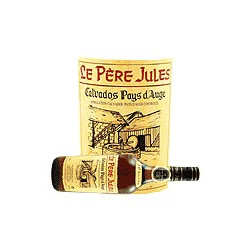 Price
€52.62
Regular price
-15%
€61.90