Price
€5.31
Regular price
-25%
€7.08
This cider is produced from no less than 20 different varieties of apples. This gives it a very nice balance between the sweet, bitter and acidic varieties.
Beautiful dark garnet colour. the nose is fruity with a nice freshness which draws on a good acidity in mouth. This provides this wine with a natural richness and an excellent potential of ageing well.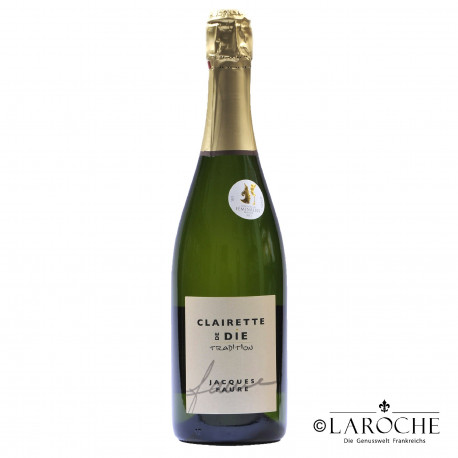 Clairette de Die is a fruity, light and sweet sparkling wine made in the Rhône Valley with the grape Muscat following the traditionnal Méthode Dioise. It is the same used for the spumante d'Asti on the other side of the Alps which is a méthode traditionnelle. The Clairette de Die has less alcohol (only 8%).
Beautiful red colour; aromas from tapenade, nutmeg and black cherries on the nose; notes of plum, mocha and menthol on the palate.
50% Syrah, 25 % Carignan, 25% Grenache
This wine has a beautiful deep ruby colour and has a powerful fruity, floral nose. The attack is frank and lively when the wine is young, after a few years it offers a variety of candied fruits with a velvety finish.
"Wonderful blend of syrah, carignan and grenache with a reddish-black colour. (…) flawless structure with a light wood aroma (…) garrigue, peppermint and fresh, acidulous blackberry soften the strong tannins. With Marie-Pierre Iché's personal touch, the baron becomes a prince." (Guide Hachette 2017, vin remarquable)
50% Carignan, 40% Grenache noir, 10% Syrah
Intense purple colour. On the nose, notes of red berries (blackberry, blackcurrant). Spicy notes, a touch of vanilla and persistent aromas of forest fruits in the mouth.
Grenache noir 70%, Mourvèdre 30%
Price
€11.61
Regular price
-10%
€12.90
Fresh yet smoky pear and nut aroma. A medium bodied refined style. Slightly creamy texture with a finely woven array of fresh fruits.
This famous white, which is both dry and fruity, surprises by its subtle white fruit aromas and seductive hints of honey and acacia giving it an elegant finish.
Price
€13.50
Regular price
€14.00
Immensely dark purple colour, the flavour is young with a multitude of dark fruits, flower, leather and spices. The palate has a superb concentration and retains a nice balance, packed with a complex, spicy aftertaste.
Fresh yet smoky pear and nut aroma. A medium bodied refined style. Slightly creamy texture with a finely woven array of fresh fruits.
Hearty wine, elegant tannins, pine resin and roasted flavour; goes well with game.
Beautiful light gloden robe, very luminous.
The nose: honey, beeswax and white flowers (acacia) aromas
The mouth is rich and well covered with floral and honey notes and a vanilla touch. This is a very round wine,full of finesse.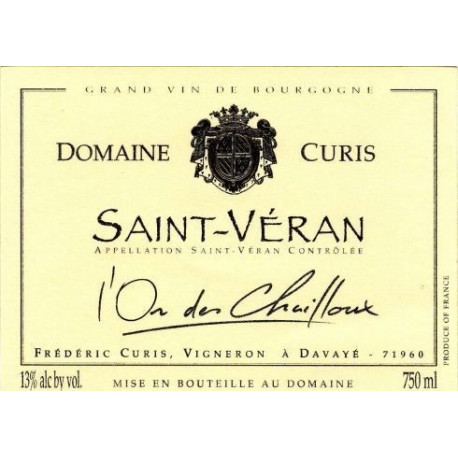 Price
€15.00
Regular price
€15.50
Dense colour, bouquet of warming black fruit in brandy notes, with nuances of liquorice. Beautiful body, volume and elegant tannins on the palate. Aged in oak barrels, blend of 50% Cabernet Sauvignon, 30 % Merlot and 20% Cabernet Franc.
Dark colour, bouquet of raspberry, blackcurrant and cherry. Fruity taste with soft tannins, pleasant finish. Aged in oak barrels, 100% Merlot (old vines).