The 2018 Domaine de Chevalier has a deep garnet-purple color, pouncing out of the glass with energetic scents of crushed blackcurrants, fresh, juicy blackberries and ripe plums, with suggestions...
Medium to deep garnet-purple coloured, the 2017 Rauzan-Ségla rocks up with vibrant notions of cherry pie, warm cassis, blackberry preserves and red roses with hints...
Deep garnet-purple coloured, the 2017 Léoville Barton charges out of the gate with bold notions of baked plums, crème de cassis and blueberry preserves plus wafts of pencil shavings, fragrant...
(...) the 2017 Grand-Puy-Lacoste was aged in French oak barriques, 75% new. Medium to deep garnet-purple coloured, it opens with notes of fresh black raspberries, kirsch and crushed black and...
Deep, dense color, very saturated. Fine and complex nose with a very pure expression of fruit, notes of cedar. The palate is full, powerful attack. Fleshy, dense mid-palate, carried by the rich...
The 2017 Léoville Poyferré is very deep purple-black in color with super intense notes of freshly crushed blackcurrants, wild blueberries and Sichuan pepper with hints of lavender, baking spices...
The 2018 Grand-Puy-Lacoste displays a deep garnet-purple color and slowly emerging notes of ripe blackberries, blackcurrant pastilles and redcurrant jelly plus hints of cedar, underbrush,...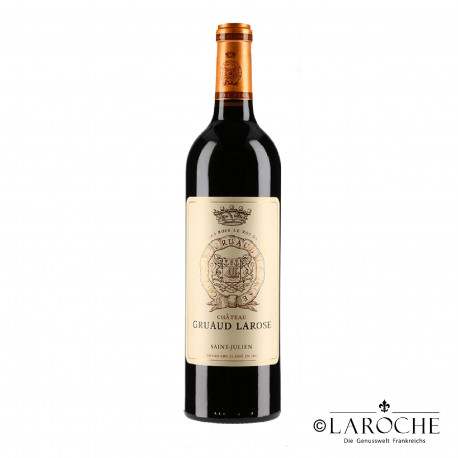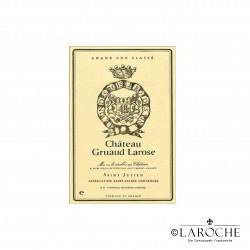 The 2018 Gruaud Larose has a medium to deep garnet-purple color. It comes barreling out of the glass with powerful scents of blackberry preserves, baked plums and crème de cassis plus hints of...
(...) the 2017 Canon la Gaffelière comes roaring out of the glass with exuberant notes of baked blackberries, blueberry compote and redcurrant jelly plus hints of forest floor, dried roses and...
Deep garnet colored, the 2011 Rauzan-Ségla displays a series of earthy notes to begin—truffles, moss-covered bark, fungi and tilled soil—over a core of redcurrant jelly, blackberry pie and...
A champion of longevity. Even when young, Talbot is pleasant and rounded, ever distinguished by silky, mild and very civilized tannins. It's a racy wine, with complex marks of Havana and...
Dense purple color, sweet bouquet of mocha, black chocolate, creme de cassis, licorice, and toasty oak. Full-bodied with gorgeous upfront fruit in addition to impressive levels of melted,...
"Ass-kicking, fabulous value once again from this estate (…). Abundant notes of cedar wood, fruitcake, flowers, creme de cassis and kirsch are all present in this full-bodied, opulent, dense,...
The wine is a deep, dazzling purple. Initially rather closed, the nose opens with airing to reveal elegant fresh fruit, blackcurrant bud and eucalyptus aromas. A fresh, clean attack leads into a...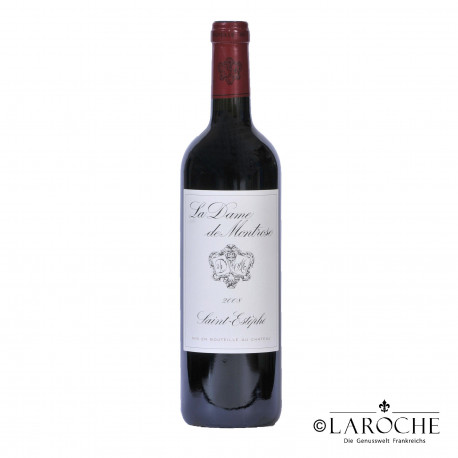 The robe is silky with an average intensity and a beautiful cherry red colour. The nose is very expressive and concentrated, slightly sweet and woody, with a mixture of red fruit aromas,...
Dense purple, its sweet notes of underbrush, forest floor, licorice, black currants and a hint of lead pencil shavings are followed by a lush, ripe, surprisingly fleshy and succulent wine that...
"(…) Deep garnet-purple in color, it has an earthy/meaty nose with a core of black plums and blackberries plus touches of eucalypt and anise. The medium-bodied palate is just a little lean and...
Deep garnet-purple in color, delicate notions of fresh blackberries, mulberries and cassis, plus touches of pencil shavings, clove oil, charcoal and black truffles. The medium to full-bodied...
Deep garnet-purple in color, the 2018 Gazin leaps from the glass with vibrant notes of warm plums, black raspberries and kirsch, plus suggestions of wild mushrooms, fragrant earth, Sichuan...
Its dense ruby colour with purple nuances is followed by a nose that reluctantly offers up scents of damp earth, wood smoke, black cherries,...
Full-bodied wine with a deep, dark colour. Its complex bouquet is dominated by black fruit aromas with a touch of minerality and...
Deep and intense colour. Generous and fresh nose of ripe fruits. Red...