Price
€4.43
Regular price
-25%
€5.90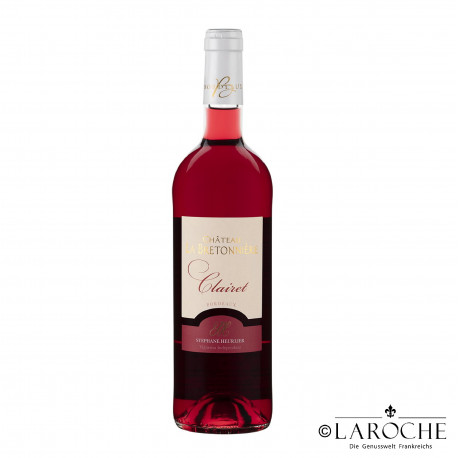 The Claret wine of Château La Bretonnière has the body of a light red primeur wine and the fruity aroma of a rosé. The nose is very intense...
Immensely dark purple colour, the flavour is young with a multitude of dark fruits, flower, leather and spices. The palate has a superb concentration and retains a nice balance, packed with a...
Dense colour, bouquet of warming black fruit in brandy notes, with nuances of liquorice....
Price
€60.04
Regular price
-5%
€63.20
One bottle of 75cl / wine: Château Vignol, Entre Deux Mers 2019 Domaine de La Chaise, Touraine Sauvignon 2019 Domaine Haute-Févrie, Muscadet de sèvre & Maine sur Lies...