 
Domaine de la Meulière, Chablis 2015
Fresh and elegant, great minerality, light sweetness, juicy attack, excellent (M.Pronay)
The Winemaker: This traditional family of independent wine-growers since 1780 has been producing great Chablis wines since the end of the XVIIIth. After Henri, Ulysse and Roger, Claude the great-grand-son founded the Domaine de la Meulière. The arrival of Nicolas and Vincent, his sons, has opened a new way of working with new winemaking techniques, but always with the know-how of four generations.
Production: Our Domain applies a moderated viticultural policy. We use some natural control mechanisms to reduce the yields. The organic fertilization made according to the analysis of petiols, the balance and the control of the nutritional value of the vine according to the analysis of the soils, the withdrawal of persistent weedkillers, the return of the ploughing etc. ensure the protection of the environment, the respect of our soils, and your health. Today the manual wine harvest (grapes picked by hand), the wine-making and the maturing of our wines with the traditional methods used at the end of the XVIIIth century combined with new equipment and new disciplines allow you to discover the character and the prestige of our wines of « terroirs ».
To be served with starters, andouillette, seafruits or grapevine snail.
Data sheet
| | |
| --- | --- |
| Volume | 0,75l |
| Vintage | 2015 |
| Alcohol | 12,5° |
| Allergens | Contains sulphites. |
| Vines | Chardonnay |
| Storage advice | Cellaring up to 10 years |
| Consumption guidelines | Drink cool between 8 and 12°C. |
| Taste | Dry |
| Producer | Nicolas & Vincent Laroche, 89800 Fleys, France |
| Bottling | Mis en bouteille au Domaine |
| Environmental certification | High environmental value |
Reviews
No customer reviews for the moment.
16 other products in the same category:
Chalk dust, almond and a touch of peach emerging after some time in glass. The palate is fresh with good weight and good level of botrytis. Notes of honey and quince with good fresh acidity. Floral, peachy finish. A very attractive Sauternes.
Price
€9.81
Regular price
-10%
€10.90
Beautiful light yellow robe with green undertone. The nose is intense with dry fruits (apricot) and exotic fruits aromas. The mouth is very silky and opens on a nice minerality with notes of mango and pineapple which encases the palate. Touches of white flower complete this highly pleasant mouth.
One bottle of 75cl / wine:
Château Vignol, Entre Deux Mers
Domaine de La Chaise, Touraine Sauvignon
Domaine Haute-Févrie, Muscadet de sèvre & Maine sur Lies
Domaine Saint-Laurent, Côtes du Rhône Papé Plume
Domaine Frédéric Curis, Mâcon-Davayé
Domaine Fichet, Mâcon Burgy, Les 3 Terroirs
Vintage depending on the availibility on stock !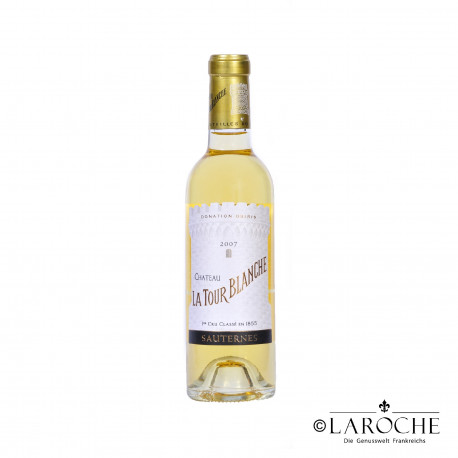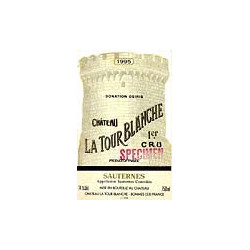 Pale to medium lemon-gold colored, the 2018 la Tour Blanche is a little reticent to begin, opening out to notes of honeydew melon, nectarines and baked apples with touches of lightly browned toast, allspice and powdered ginger. The palate features loads of zip and zing with bags of freshness to counter the rich fruit, finishing on a lingering gingery note.
Price
€25.65
Regular price
-10%
€28.50
A wine to be cellared, this Riesling produces a powerful structure, a very delicate aroma and a striking mineral character.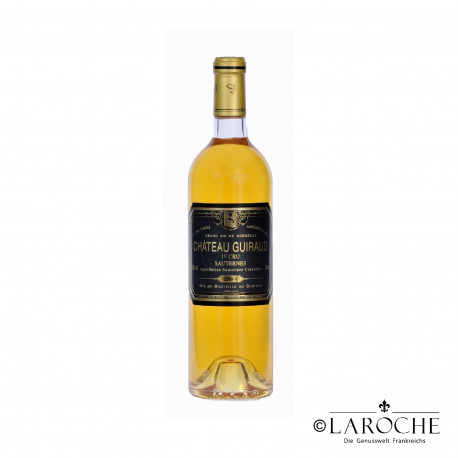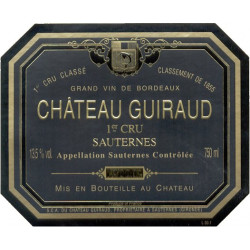 Lovely rounded honeyed, slightly buttery nose with touches of white peach and white flowers. Very well balanced, great tension and weight in the middle. Honeyed fruits, mango, peach, a touch of brioche and quince. Complex and displaying some admirable levels of botrytis, the finish is viscous and very focused. Great length. Superb.
Customers who bought this product also bought:
Price
€5.18
Regular price
-25%
€6.90
Beautiful light gloden robe, very luminous.
The nose: honey, beeswax and white flowers (acacia) aromas
The mouth is rich and well covered with floral and honey notes and a vanilla touch. This is a very round wine,full of finesse.
This famous white, which is both dry and fruity, surprises by its subtle white fruit aromas and seductive hints of honey and acacia giving it an elegant finish.
The wine is complex, concentrated and long in the mouth, with a finish which just doesn't finish. The wine's dense structure is masterfully controlled, showing elegance without heaviness, and a liveliness highlighting its freshness. Swirling brings the wine alive in the glass, with aromas of spice, tobacco, black currant and plums.