 
Château L'Art de Maison Neuve, Montagne-Saint-Emilion 2015
Dark colour, bouquet of raspberry, blackcurrant and cherry. Fruity taste with soft tannins, pleasant finish. Aged in oak barrels, 100% Merlot (old vines).
Winemaker and vineyard: Montagne Saint-Émilion is most of the vineyards that Michel Coudroy inherited from his ancestors and that he now cultivates with his son Emmanuel. The vineyards grow on calcareous soil and face to the south-west. From this appellation, Michel Coudroy selects the best grapes from the old Merlot vines and devotes a special attention to the vinification and the ageing in one-year-old oak barrels. The wine can be kept up to 15 years. The result is truly an "Art de Maison Neuve", the masterpiece of Château de Maison Neuve.
Tasting: The wine is unique, you will recognize its charm quickly even at a blind test. L'Art de Maison Neuve has a purple colour, concentrated flavours with a lot of different notes like red berries and vanilla. In the mouth, it has a slightly spiced, fleshy and well-structured taste, and offers a long finish.
Service: Serve it at a room temperature of 18°C with red meats, wild dishes or roast; always good with fine cheese!
Data sheet
| | |
| --- | --- |
| Volume | 0,75l |
| Vintage | 2015 |
| Alcohol | 14° |
| Allergens | Contains sulphites. |
| Vines | Merlot |
| Storage advice | Cellaring up to 10 years |
| Consumption guidelines | Drink between 16 and 18°C. |
| Taste | Dry |
| Producer | Michel Coudroy, SCEA Vignobles M. Coudroy, 33290 Montagne, France |
| Bottling | Mis en bouteille au Château |
Reviews
No customer reviews for the moment.
16 other products in the same category:
Price
€92.65
Regular price
-15%
€109.00
"Ass-kicking, fabulous value once again from this estate (…). Abundant notes of cedar wood, fruitcake, flowers, creme de cassis and kirsch are all present in this full-bodied, opulent, dense, dark ruby/purple wine. (…)" WA 93 (The Wine Advocate | 205)
63% Cabernet Sauvignon, 26% Merlot, 6% Petit Verdot, 5% Cabernet Franc
Price
€32.30
Regular price
-15%
€38.00
Price
€40.38
Regular price
-15%
€47.50
Price
€597.55
Regular price
-15%
€703.00
A champion of longevity. Even when young, Talbot is pleasant and rounded, ever distinguished by silky, mild and very civilized tannins. It's a racy wine, with complex marks of Havana and licorice, classically delicious without ever the slightest hint of austerity.
Price
€55.17
Regular price
-15%
€64.90
Price
€42.42
Regular price
-15%
€49.90
Deep ruby; its complex nose offers a great intensity of red fruits (raspberry, strawberry and cherry) when it is young then dark fruits (blackcurrant, blackberry) after few years. In the mouth, you can find some spicy notes as pepper and nutmeg when it starts to be aged.
Price
€68.00
Regular price
-15%
€80.00
Price
€92.65
Regular price
-15%
€109.00
Dense purple color, sweet bouquet of mocha, black chocolate, creme de cassis, licorice, and toasty oak. Full-bodied with gorgeous upfront fruit in addition to impressive levels of melted, well-integrated tannin.
Price
€25.42
Regular price
-15%
€29.90
The deep garnet-purple colored 2018 Branaire-Ducru begins just a tad reduced with broody tar, rubber and fried herbs scents giving way to a fragrant core of warm cassis, blackberry pie and blueberry coulis with touches of smoked meats and tobacco. Full-bodied, firm and rugged in the mouth with brawny, muscular fruit and a sturdy frame of grainy tannins, it finishes long and savory.
Price
€167.45
Regular price
-15%
€197.00
Price
€50.07
Regular price
-15%
€58.90
Price
€8.08
Regular price
-15%
€9.50
Price
€67.91
Regular price
-15%
€79.90
Customers who bought this product also bought:
Price
€4.13
Regular price
-25%
€5.50
Price
€14.88
Regular price
-15%
€17.50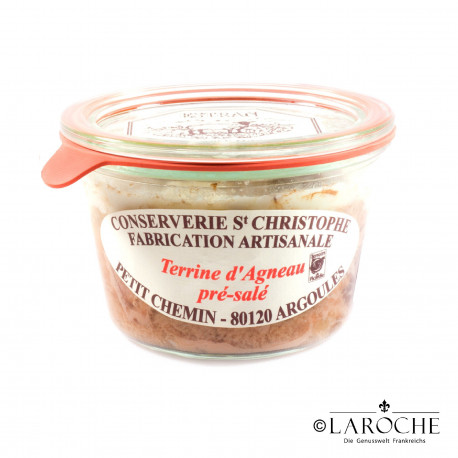 Price
€13.20
Regular price
-25%
€17.60
Artisanal manufactured. This speciality of the Somme bay is to be prepared as a cold dish for aperitif or picnic.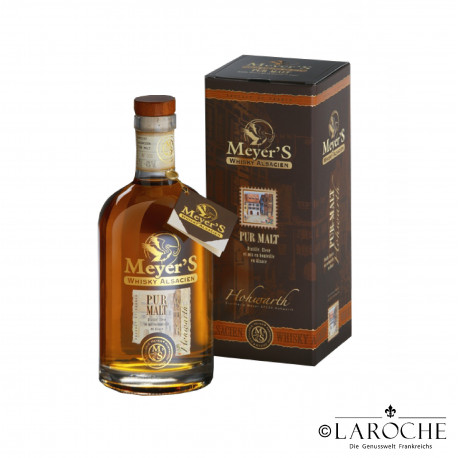 Price
€76.50
Regular price
-15%
€90.00
Price
€17.77
Regular price
-15%
€20.90
Price
€45.05
Regular price
-15%
€53.00
The wine is complex, concentrated and long in the mouth, with a finish which just doesn't finish. The wine's dense structure is masterfully controlled, showing elegance without heaviness, and a liveliness highlighting its freshness. Swirling brings the wine alive in the glass, with aromas of spice, tobacco, black currant and plums.
Price
€65.54
Regular price
-15%
€77.10
1 bottle of 75cl / wine (6 bottles parcel)
Bordeaux Clairet, Château La Bretonnière
Gris des Sables BIO, Domaine de Montcalm
Côtes de Provence BIO, Domaine Sainte-Marie
Côtes de Provence BIO, Château de Vaucouleurs
Côtes de Provence Cru Classé BIO, Coeur de Loup Domaine du Jas d'Esclans
Côtes de Provence BIO, PAPARRAZZI, Domaine Saint Marie
availibility on stock !
Price
€25.93
Regular price
-15%
€30.50