 
Tasting parcel 10: Red wines - no Bordeaux - up to 30,-
One bottle of 75cl/wine:
Morgon, "Les Thorins", Domaine de Colonat
Cahors, "Grand Coutale", Clos La Coutale
Saint-Chinian, "Elise", Château La Dournie
Collioure, "Magenca", Domaine Madeloc
Minervois, "Oppius", Château d'Oupia
Alsace, Pinot Noir "Cuvée Meyerhof", Domaine Fernand Engel, BIO
Vintage depending on the availibility on stock !
Data sheet
| | |
| --- | --- |
| Volume | 6 x 75cl |
| Allergens | Contains sulphites. |
| Storage advice | Cellaring up to 15 years |
| Consumption guidelines | Drink between 16 and 18°C. |
| Bottling | Mis en bouteille au Domaine |
16 other products in the same category:
The 2018 Prieure-Lichine slips sensuously with gorgeous raspberry coulis, chocolate-covered cherries and warm cassis scents with hints of candied violets, licorice, camphor and wilted roses. The...
"Mixed berries and stone fruit, hints of garrigue and crushed stone all swirl together, buoyed by supple tannins and a lush, creamy mouthfeel." Parker 89-91 (The Wine Advocate |...
The opaque purple-hued 2006 exhibits a personality that mimics the superb 1996. Classic aromas of sweet black raspberries, kirsch, cassis, and subtle toasty oak are followed by a full-bodied,...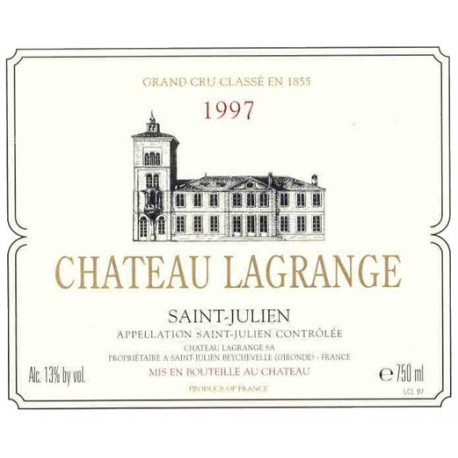 Generous, well rounded, very well  vinified, complexe, quite long-lating taste. Lagrange sophisticatedly modernized.
(...) notes of warm black plums, baked black cherries, kirsch and freshly crushed blackcurrants with hints of candied violets, cinnamon toast, Ceylon tea and pencil...
The wine is a deep, dazzling purple. Initially rather closed, the nose opens with airing to reveal elegant fresh fruit, blackcurrant bud and eucalyptus aromas. A fresh, clean attack leads into a...
Customers who bought this product also bought:
Price
€55.96
Regular price
-5%
€58.90
1 bottle of 75cl / wine: Cahors,  Clos la Coutale Morgon  Les Charmes, Domaine de Colonat Corbières  Tradition , Château Fontsainte ...
This wine has a beautiful deep ruby colour and has a powerful fruity, floral nose. The attack is frank and lively when the wine is young,...
Price
€162.74
Regular price
-5%
€171.30
1 bottle of 75cl / wine: Saint-Emilion Grand Cru , Château Corbin Michotte Chorey-Les-Beaune Les Beaumonts, Domaine Arnoux Père & Fils ...
Price
€77.05
Regular price
-5%
€81.10
1 bottle of 75cl / wine: Languedoc ,  Terrasses du Larzac  L'Âme , Domaine de Familongue Bourgogne rouge,  Domaine Frédéric Curis<br...
Price
€85.79
Regular price
-5%
€90.30
One bottle of 75cl / wine: Château Tour de Calens, Graves blanc Domaine Adèle Rouzé, Quincy Domaine de la Meulière, Chablis Domaine Frédéric Curis, Saint-Véran...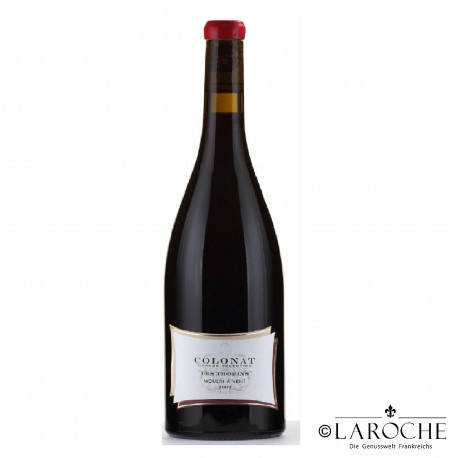 Price
€19.35
Regular price
-10%
€21.50
"Perfumed, floral notes suggestive of violets, crushed stone and blueberry aromas. In the mouth, it's medium to full-bodied, supple and lush but not over the top, showing great balance and...
Respecting the traditional style of Collioure and with its delicate farming in tapered tanks, Magenca is delicate and elegant with tannins present but melted.
One of the three premium cuvées of Château d'Oupia, the grapes coming from nearly centenary vines, with a limited production of about 2000 bottles. The syrah is predominant in this opulent...