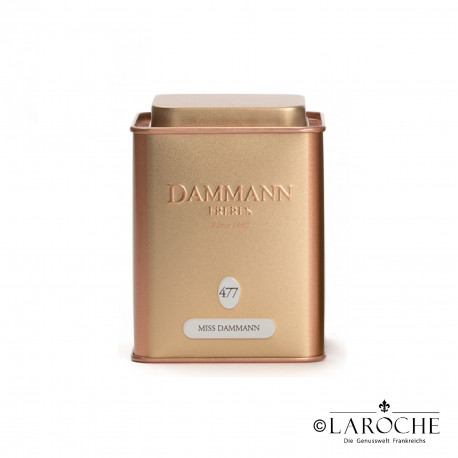  
Dammann, Miss Dammann - Green tea, 100g Box
Spirited and spicy like a Parisian mademoiselle, Miss Dammann combines green tea and ginger with the fruity, tangy scents of lemon and passion fruit. A fresh and lively blend.
Data sheet
| | |
| --- | --- |
| Netto weight | 100g |
| Packing | Tin |
| Ingredients | Green tea, ginger pieces, lime essential oil and passion fruit flavour, flower petals |
| Producer | Dammann Fr?res, 15 Place des Vosges, 75004 PARIS, France |
Reviews
No customer reviews for the moment.
16 other products in the same category:
Among China's most celebrated flower tea compositions, this jasmine tea provides a beautiful balance between a full-bodied green tea and the white flower's sweet and delicate fragrance. This is the ideal tea to drink with Chinese food.
Price
€10.58
Regular price
-25%
€14.10
The Yunnan province almost exclusively produces black and dark teas. Nonetheless, it is in this region that this delicate green tea is harvested. Its dark green leaves produce a light yellow liquor that is full-bodied with green and fruity notes and a long finish.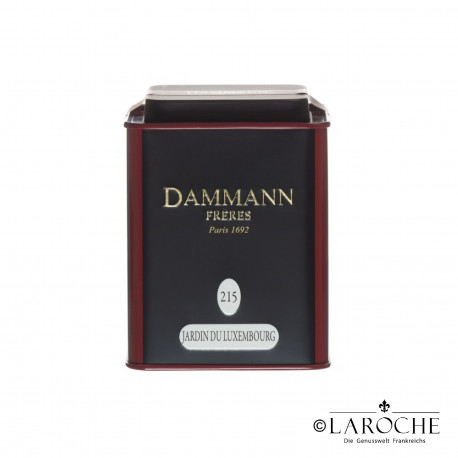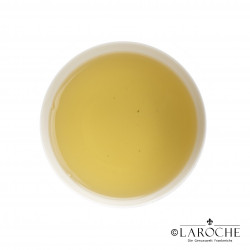 Price
€13.95
Regular price
-25%
€18.60
Fabulously floral, the combination of green Oolong with a bouquet of hawthorn, aloe vera, rose, jasmine, plum blossom and acacia create a tea that is elegant and appealing with a beautiful golden colour.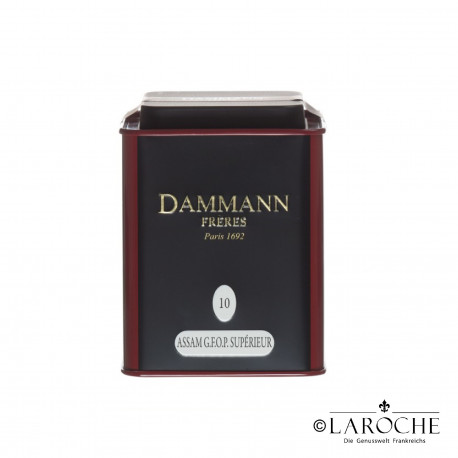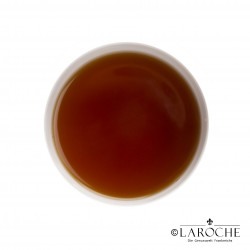 Price
€11.85
Regular price
-25%
€15.80
A black tea from India with beautiful whole leaves, rich in golden tips. To enjoy at any time of day, with a dash of milk.
A blend of black teas bringing together aromas of poppy, biscuit and marzipan in a delicious, gourmet recipe. A sprinkling of flower petals adds extra magic…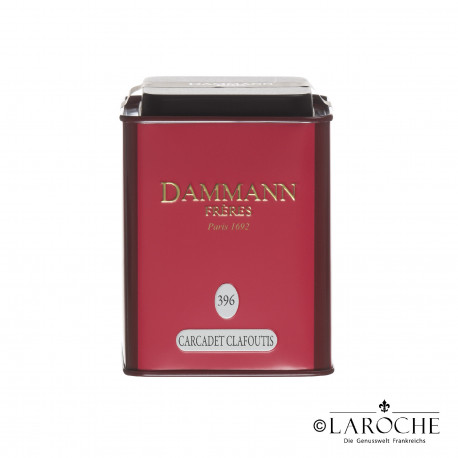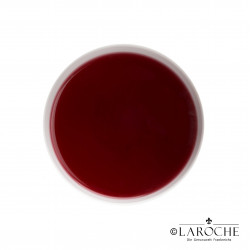 Price
€9.75
Regular price
-25%
€13.00
Blend gathering hibiscus flowers, dried apple pieces, rosehip and orange peels deliciously perfumed with cherry flavor.
A Gunpowder green tea, mint leaves and a natural mint aroma give this very aromatic blend incredible power and freshness. An iconic welcoming tea for the Berber people, it is customary to drink three cups of this tea in a row as a sign of gratitude and politeness. In keeping with tradition, it is served very hot and very sweet.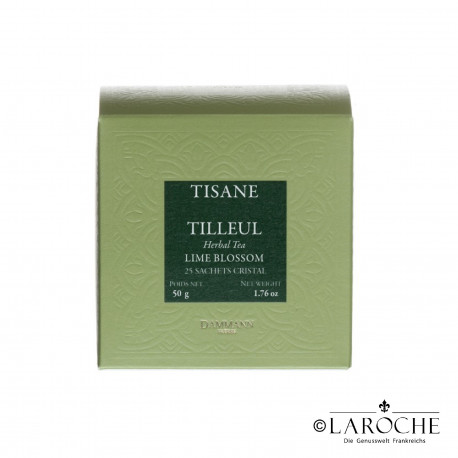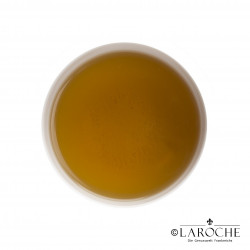 Price
€10.05
Regular price
-25%
€13.40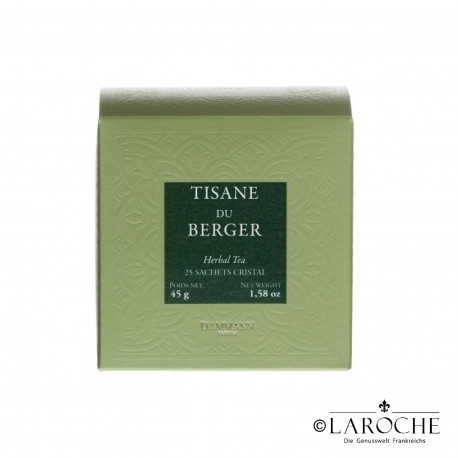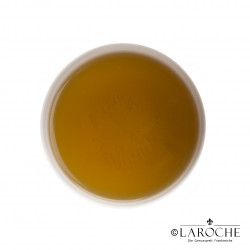 Price
€10.13
Regular price
-25%
€13.50
Delicate, perfumed and aromatic, this fusion of herbal elements embodies all the virtues of lime blossom, verbena, lemongrass, mint and orange blossom. A harmony af flavours not to be missed !
Gunpowder to the Westerners, or more poetically "tea pearls" for the Chinese, this lively and astringent tea makes a fresh, thirst-quenching cup of tea. This tea is traditionally used to make the famous mint tea.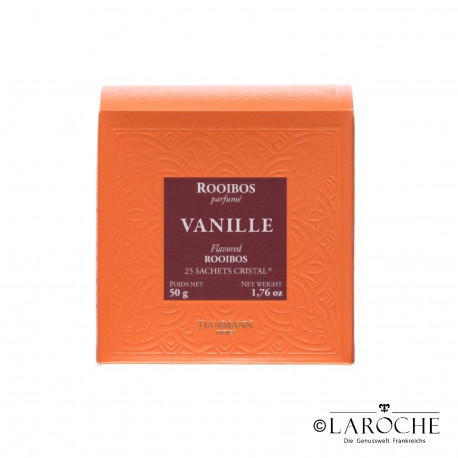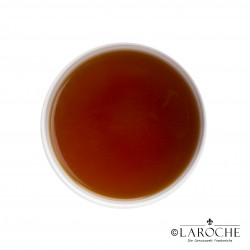 Price
€9.00
Regular price
-25%
€12.00
The sweetness of vanilla combined with the slightly sweet and honey-like liquor of rooibos, a round and mellow cup. A real treat!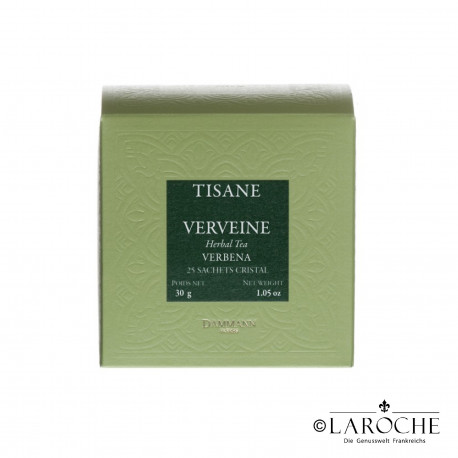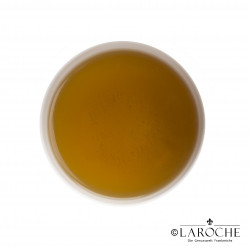 Price
€8.63
Regular price
-25%
€11.50
Gently honeyed, deliciously woody, the fruity orange blossom flavours offer a cup of tea with a beautiful orange-yellow colour and a smooth and creamy liquor.
A unique and novel combination of Sencha green tea and lemongrass, harmoniously scented with lime and sweet lemon essential oils and ginger. A resolutely fresh and invigorating tea.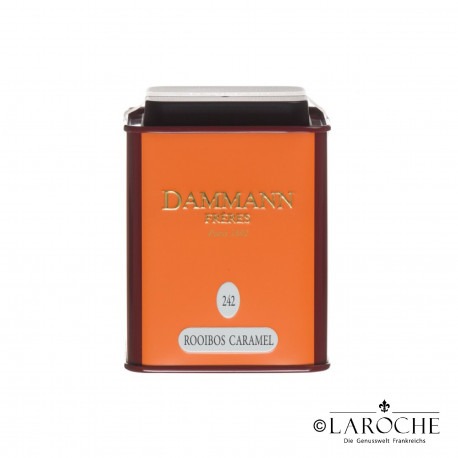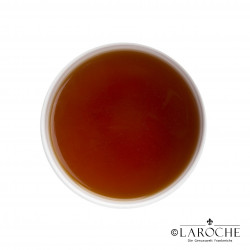 Price
€9.75
Regular price
-25%
€13.00
A rooibos tea scented with caramel toffee flavours. A throw-back to the sweet treats and candies of our childhood. Parents and kids will both love this deliciously gourmand, warm and theine-free drink.
A blend of black teas perfumed with the mouth-watering aromas of rhubarb, strawberry and wild strawberry. This iconic Dammann Frères tea is always delicious, whether enjoyed hot or chilled.