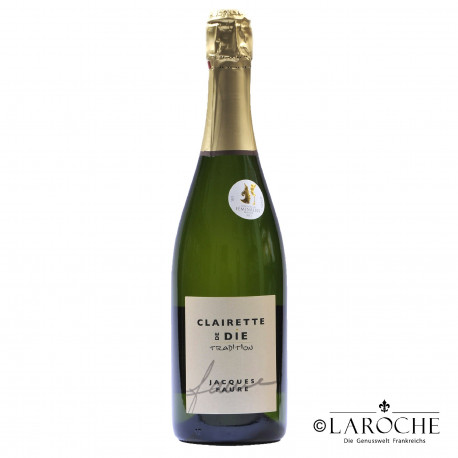 Clairette de Die is a fruity, light and sweet sparkling wine made in the Rhône Valley with the grape Muscat following the traditionnal Méthode Dioise. It is the same used for the spumante d'Asti on the other side of the Alps which is a méthode traditionnelle. The Clairette de Die has less alcohol (only 8%).
Beautiful red colour; aromas from tapenade, nutmeg and black cherries on the nose; notes of plum, mocha and menthol on the palate.
50% Syrah, 25 % Carignan, 25% Grenache
This wine has a beautiful deep ruby colour and has a powerful fruity, floral nose. The attack is frank and lively when the wine is young, after a few years it offers a variety of candied fruits with a velvety finish.
Intense purple colour. On the nose, notes of red berries (blackberry, blackcurrant). Spicy notes, a touch of vanilla and persistent aromas of forest fruits in the mouth.
Grenache noir 70%, Mourvèdre 30%
Very fruity, fresh, citrus fruits and peach; perfect to fish in sauces.
This famous white, which is both dry and fruity, surprises by its subtle white fruit aromas and seductive hints of honey and acacia giving it an elegant finish.
Immensely dark purple colour, the flavour is young with a multitude of dark fruits, flower, leather and spices. The palate has a superb concentration and retains a nice balance, packed with a complex, spicy aftertaste.
Strong and fresh wine, flavours of vanilla and ripe fruits; perfect to poultry
Fresh yet smoky pear and nut aroma. A medium bodied refined style. Slightly creamy texture with a finely woven array of fresh fruits.
Hearty wine, elegant tannins, pine resin and roasted flavour; goes well with game.
Beautiful light gloden robe, very luminous.
The nose: honey, beeswax and white flowers (acacia) aromas
The mouth is rich and well covered with floral and honey notes and a vanilla touch. This is a very round wine,full of finesse.
Dense colour, bouquet of warming black fruit in brandy notes, with nuances of liquorice. Beautiful body, volume and elegant tannins on the palate. Aged in oak barrels, blend of 50% Cabernet Sauvignon, 30 % Merlot and 20% Cabernet Franc.
Dark colour, bouquet of raspberry, blackcurrant and cherry. Fruity taste with soft tannins, pleasant finish. Aged in oak barrels, 100% Merlot (old vines).
Small, elegant and lasting bubbles, flowery and fruity nose with notes of ripe apricots and mirabelles, a lively and refreshing attack with subtle hints of peach.  In the mouth it is ample and rich with a lingering racy and refreshing taste.
"Mixed berries and stone fruit, hints of garrigue and crushed stone all swirl together, buoyed by supple tannins and a lush, creamy mouthfeel." Parker 89-91 (The Wine Advocate | 236)
Syrah 60%, Carignan 25%, Grenache 15%
Dark color with intense aromas of red berries, of licorice and of vanilla. Melted tannins on the palate. The ripened Grenache offers fig notes on the finish and the Mourvèdre coasts the wine with pleasant smoky notes. Easy to drink.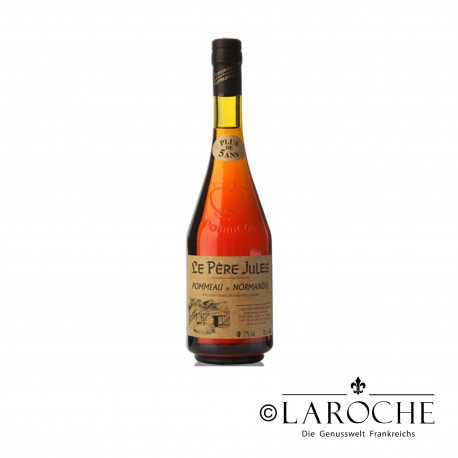 This product is the result of the subtle marriage of freshly pressed apple cider and Calvados that has been aged for one year. Afterward, it is aged in oak barrels for several years, where the flavor will be transformed to result in a finished product with a smooth harmonious taste filled with aromas. It's the "aperitif," or before dinner drink, par excellence from Normandy.